Concerta warnings and serious adverse side effects are highlighted here. Concerta is the brand name of methylphenidate. It is a stimulant drug and associated with serious side effects including sudden death
Concerta Warnings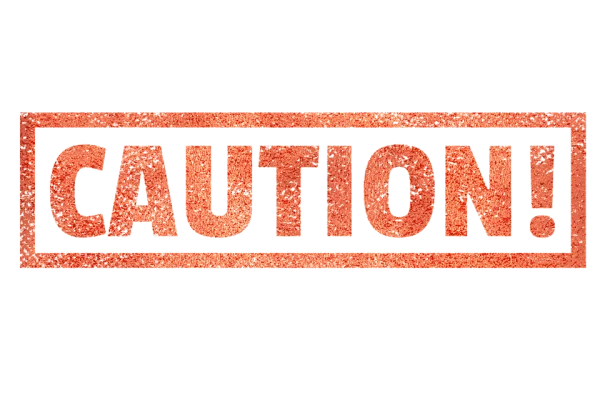 Severe Cardiovascular Events associated with methylphenidate:
Sudden Death in children and adolescents with preexisting Structural Heart Abnormalities or Other Serious Heart Problems:

Sudden death has been reported when CNS stimulant therapy at normal doses is administered to children and adolescents who have structural heart abnormalities or other serious cardiac problems.
Some serious heart conditions can increase the risk of sudden death. However, stimulant drugs should not be administered to children and adolescents who have known severe structural cardiac abnormalities or serious heart rhythm abnormalities.

Sudden death in adults:

Adults who have taken stimulant drugs in their usual dosages for ADHD have experienced sudden deaths, strokes, and myocardial damage.
While the exact role of stimulants is unknown in these cases, it is known that adults are more likely than children to have serious structural cardiac abnormalities and cardiomyopathy, serious rhythm abnormalities, coronary heart disease, or other serious cardiac conditions.
Concerta is not recommended in adults with underlying major heart, brain, or other cardiovascular diseases.
Concerta Warnings: Sudden Death
Hypertension and Other Cardiovascular Conditions
The average blood pressure and heart rate may increase slightly by taking stimulant medication (about 2 to 4mm Hg and 3 to 6 bpm respectively).
Some individuals might experience larger increases. Although the average changes are unlikely to have any immediate effects, patients should be closely monitored for large changes in blood pressure and heart rate.
Patients with underlying medical conditions such as hypertension, heart disease, or ventricular arrhythmia should be treated cautiously.
Concerta Warnings: ↑ Blood Pressure
Assessment of Cardiovascular Status in Patients Receiving Stimulant Medications
A thorough history should be taken of all children, adolescents, and adults considering treatment with stimulant medication.
This includes a history that assesses for family history of sudden deaths or ventricular arrhythmias.
Then, a physical exam should be done to determine if there is any cardiac disease. If such findings are found, further cardiac evaluation should be performed (e.g., echocardiogram or electrocardiogram).
A prompt cardiac evaluation should be done for patients who experience symptoms such as unexplained or exertional chest pains, syncope, or any other signs that may indicate cardiac disease.
Adverse Psychiatric side effects associated with Concerta:
Preexisting Psychosis

Patients with preexisting psychotic disorders may experience symptoms such as behavior disturbances and thought disorders.

Bipolar Illness

Patients with comorbid bipolar disorder should be cautious when using stimulants to treat ADHD. This is because they may experience a mixed/manic episode.
Patients with comorbid depression symptoms must be properly screened before initiating treatment using stimulants. This is to ensure that they are not at risk of developing bipolar disorder.

New Manic or Psychotic Symptoms Emerge

Stimulants in the usual dosages can cause treatment-emergent psychotic and manic symptoms (e.g. hallucinations or delusional thinking or mania) in patients who have not had a history of psychotic illness.
Consider if these symptoms are present and whether the stimulant may have been responsible. If so, discontinue treatment.
A pooled analysis of several short-term placebo-controlled studies showed that such symptoms were present in 0.1% of stimulant-treated patients, compared to zero in placebo-treated patients.

Aggression

ADHD patients often exhibit aggressive behavior and hostility. This has been documented in clinical trials as well as post-marketing experience with some ADHD medications.
Even though there is no evidence to support the claims that stimulants cause aggression or hostility in ADHD patients, it is important to monitor for signs or symptoms of hostility or aggressive behavior when they begin treatment.
Seizures
Clinical evidence suggests that stimulants can lower the convulsive threshold in patients who have had seizures in the past, patients with EEG abnormalities but not seizures, and very rarely in patients who have never had seizures or any EEG evidence. The drug should be stopped if there are seizures.
Concerta Warnings: Seizures
Priapism
Patients who have used CONCERTA and other methylphenidate products for both children and adults have reported prolonged and painful erections.
Although priapism is not a symptom of drug initiation, it can develop after a period of use and often following an increase in dosage.
Sometimes, priapism can also develop during withdrawal or discontinuation. Patients suffering from painful or prolonged erections need immediate medical attention.
Concerta Warnings: Priapism
Peripheral Vasculopathy, including Raynaud's Phenomenon
ADHD stimulants such as CONCERTA are often associated with peripheral vasculopathy. This includes Raynaud's phenomenon.
Symptoms are typically mild and intermittent. However, digital ulceration and/or soft tissues breakdown are very rare sequelae.
Post-marketing reports showed that peripheral vasculopathy (Raynaud's phenomenon) was observed at various times and at therapeutic doses for all age groups.
The signs and symptoms of peripheral vasculopathy generally improve upon discontinuation or reduction of the dose.
During treatment with ADHD stimulants, it is important to be attentive for any digital changes. For some patients, further clinical evaluation (e.g. rheumatology referral), may be necessary.
Concerta Warnings: Digital gangrene
Long-Term Suppression Of Growth
Studies suggest that Concerta and other stimulant drugs-treated children have a temporary slowing of growth rate. The average of 2 cm less in height and 2.7 kgs less weight over three years follow up.
Although there is no data available to confirm that amphetamines cause similar growth suppression, it is possible.
Patients who do not grow or gain weight or height as expected should be monitored while on stimulant treatment.
Visual Disturbance
Stimulant treatment has been associated with blurred vision and difficulty with accommodation.
Potential For Gastrointestinal Obstruction
Concerta tablets are nondeformable. They do not change in shape in the GI tract. CONCERTA should not be given to patients with severe gastrointestinal narrowing.
Rarely, patients have reported obstructive symptoms due to the ingestion of nondeformable controlled release formulations. CONCERTA, due to its controlled-release tablet design, should only be used by patients who can swallow whole tablets.
Hematologic Monitoring
Long-term therapy may require periodic CBC, differential, and platelet counts.
---
Concerta Warnings: Patient Counseling Information
Priapism (Prolonged painful erection):
Inform patients, their caregivers and their families about the possibility of painful or long-lasting penile erections (priapism).
Instruct the patient that he or she should seek medical attention immediately if priapism occurs.
Circulation Problems in Fingers and Toes [Peripheral Vasculopathy including Raynaud's Phenomenon]
Patients who are starting CONCERTA should be informed about the possibility of peripheral vasculopathy.
This includes Raynaud's phenomenon and any associated symptoms. Fingers and toes can feel numb, cold, painless, or may change from pale to blue to red.
Encourage patients to inform their doctor if they feel any numbness, pain, or skin color changes.
---
Administration Instructions
CONCERTA should not be chewed, divided, or crushed. It should be taken whole and with liquids. Do not chew, break, or crush tablets.
The medication is in a non-absorbable container that releases the drug at a controlled pace. Patients should not worry if they find a tablet-like substance in their stool.
Driving or operating heavy machinery
Patients may be unable to operate potentially dangerous machinery or vehicles due to stimulants. Patients should be warned until they can be certain that CONCERTA does not adversely impact their ability to participate in these activities.
Concerta Warnings: Risks of cancers
The prolonged use of Concerta has been associated with the development of liver cancers in animal studies.
Concerta Warnings in Pregnancy:
It is a Pregnancy Category C drug. This means that data is insufficient to recommend or advise against its use in pregnancy. It can only be used when the benefits of treatment outweigh the risks.
It has not been proven safe to use methylphenidate during human pregnancy. There have not been any well-controlled and adequate studies on pregnant women. CONCERTA should only be used during pregnancy if the potential benefits outweigh the risk to the fetus.
Concerta use by Nursing mothers:
It is unknown if methylphenidate can be excreted in human breast milk. Many drugs can be excreted in human breast milk so it is important to exercise caution when using CONCERTA.
A single oral dose (5 mg/kg) of radiolabeled methylphenidate was administered to lactating female rats. Radioactivity (representing methylphenidate or its metabolites in milk) was detected in the animals. The levels were similar to plasma.
Use for children
CONCERTA(r), which is not recommended for children younger than six years of age, should not be administered to them. Safety and efficacy have not been proven in this age group. The long-term effects of methylphenidate on children have not yet been established.
Use in older individuals
CONCERTA has not been used in patients over 65 years.
Gabapentin Side Effects: Common & Serious, Withdrawal effects